RACE KART

The ultra high-performance OTL Race Kart is crafted on the latest top of the line racing chassis and components. The Race Kart is powered by a custom high-power induction motor and Lithium Polymer Batteries.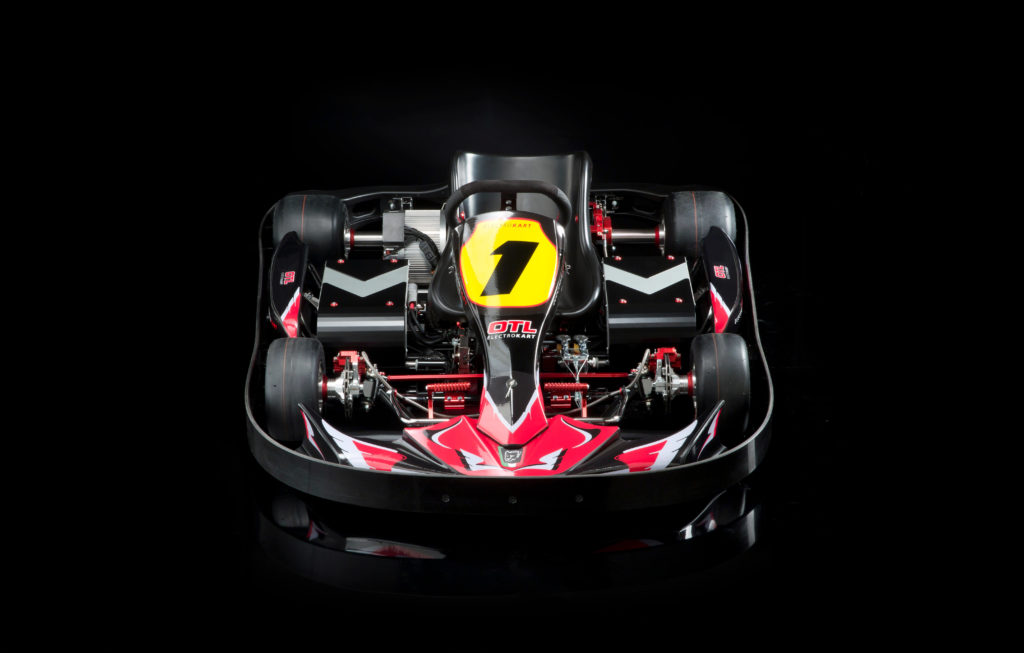 TAKE IT FOR A SPIN!

Take a full 360 look at our Race kart by dragging the image below.
Take it for a spin right here, right now!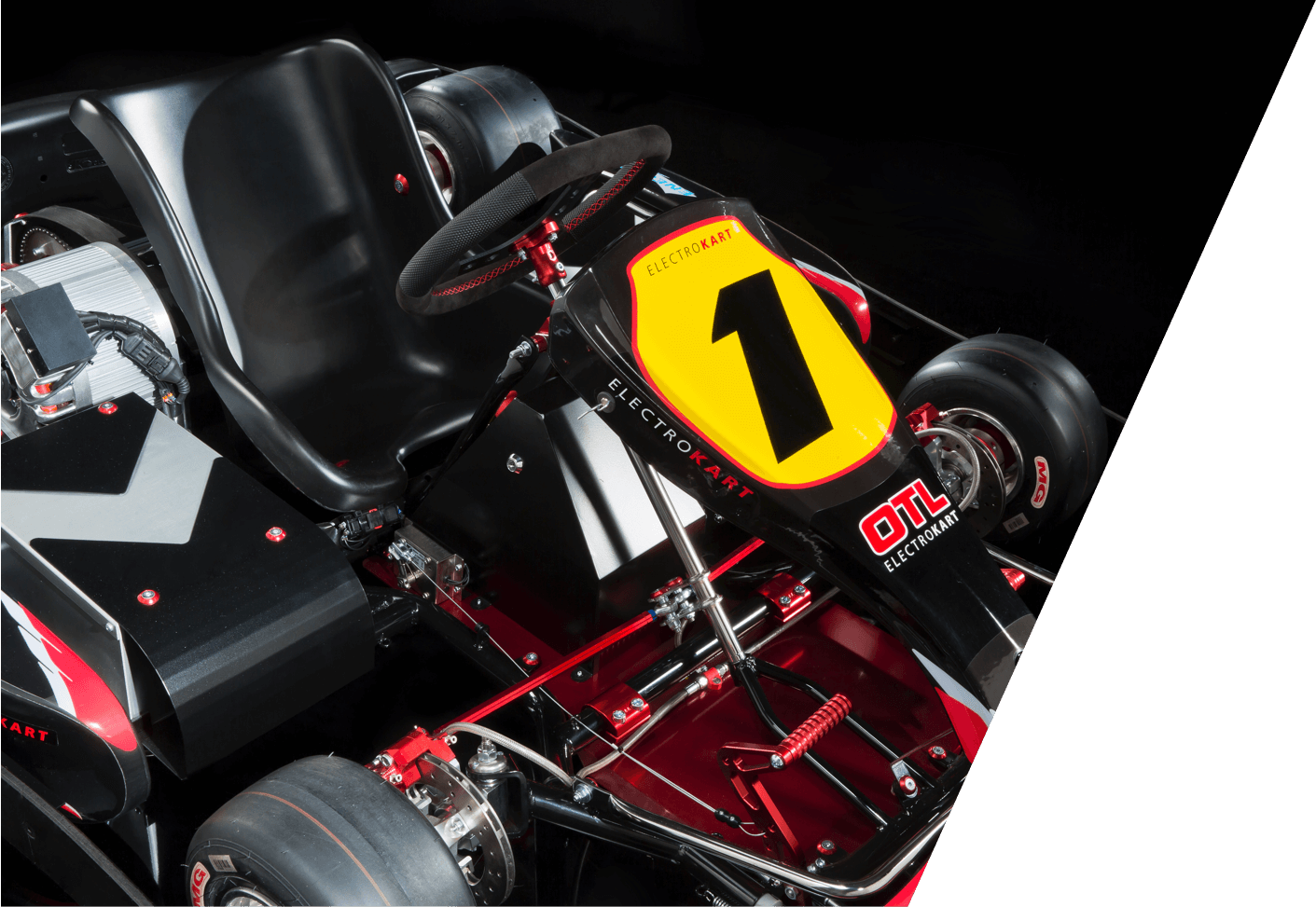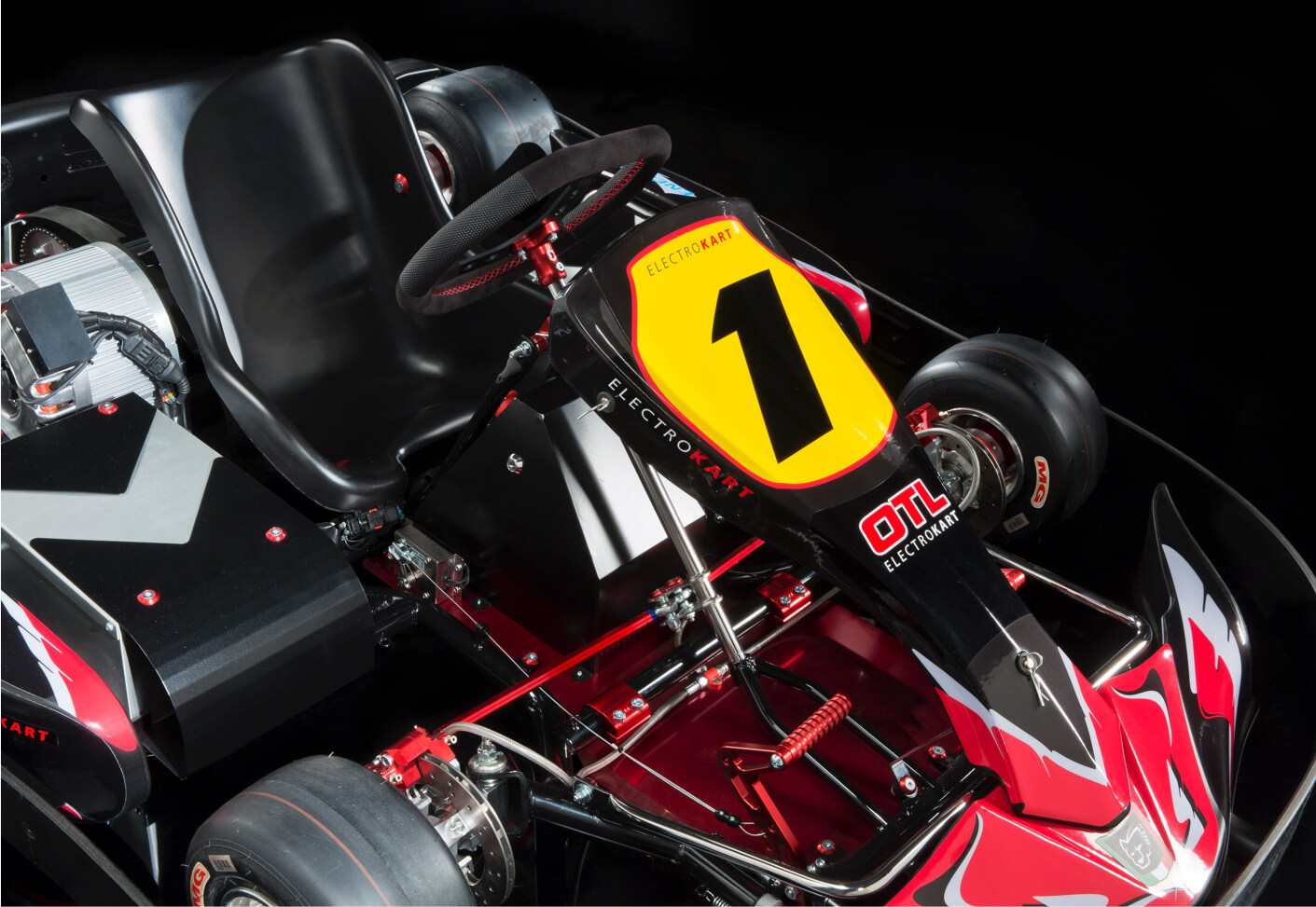 RACING DETAIL

Attention to detail is what makes the OTL Race Kart to stand out. The Race Kart gives an exciting driving sensation while showing an amazing design and performance.
CLEAN, SUSTAINABLE & REAL SPEED

If you are looking for the fastest electrical kart, the OTL Race Kart is the one you need.
2 Front Ventilated Floating Discs

2 Front Dual Piston Floating Calipers

Asynchronous Three-phase Motor with 23 kW (31 CV) Peak Power

Dual Brake Hydraulic Pump with Adjustable Bias Controls
4 Pistons Rear Floating Hydraulic Brake with Floating Ventilated Disc

Rear Adjustable Anti-torsion Bar

Optional Perimeter Protections, Useful on Indoor Tracks.

Electric Motor Designed and Manufactured Specifically for High-Performance Racing
Lithium Polymer 80v Batteries

Total Weight Including Batteries: 264 lbs (120 kg)

32 mm Tubular Chromium-molybdenum

Polyethylene Seat (Size 4) or Fiberglass (Choose Size)
100% Electric Racing

The Race Kart's electric motor has been designed and manufactured specifically for high performance racing with speeds up to 70 mph (112 km/h).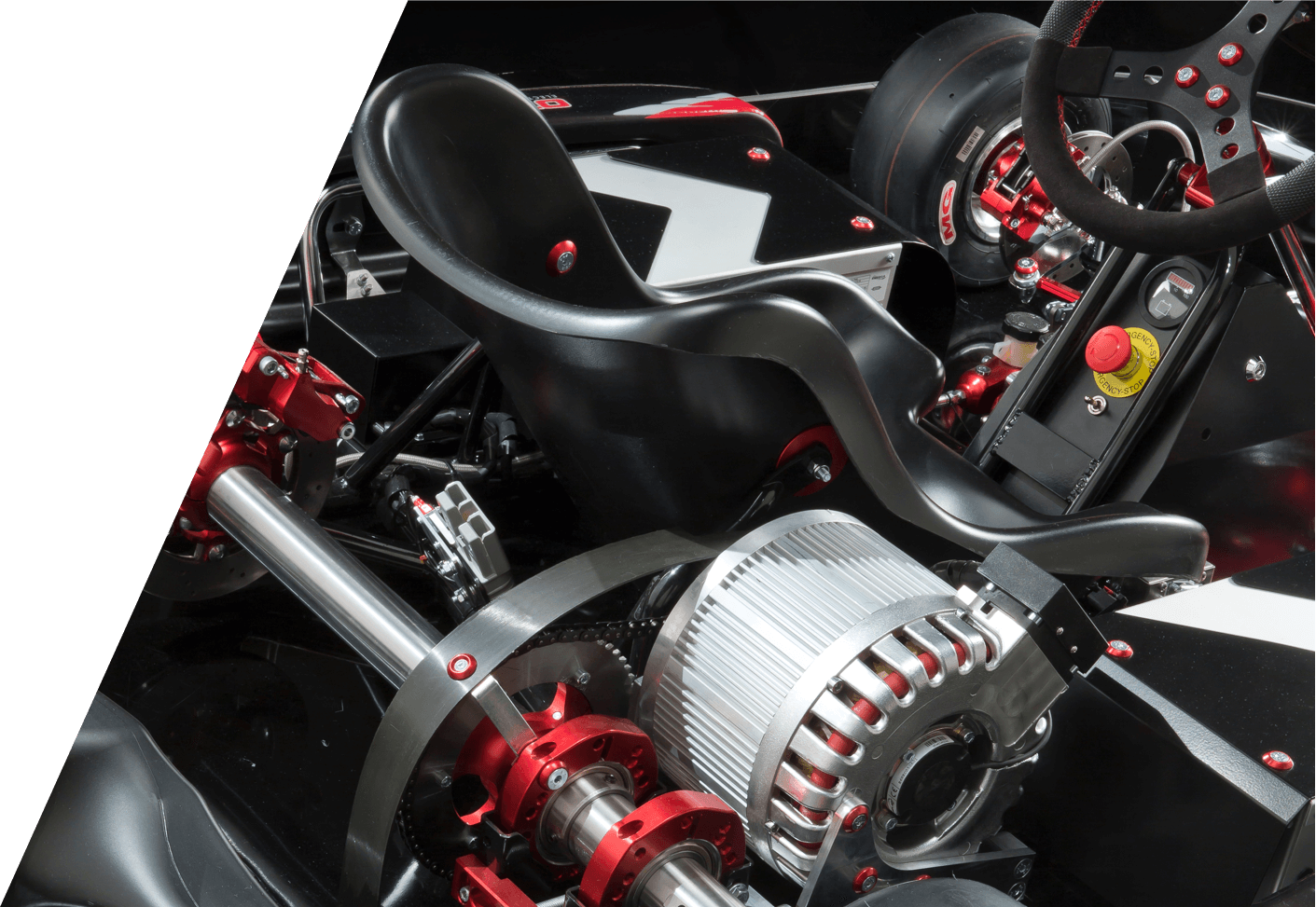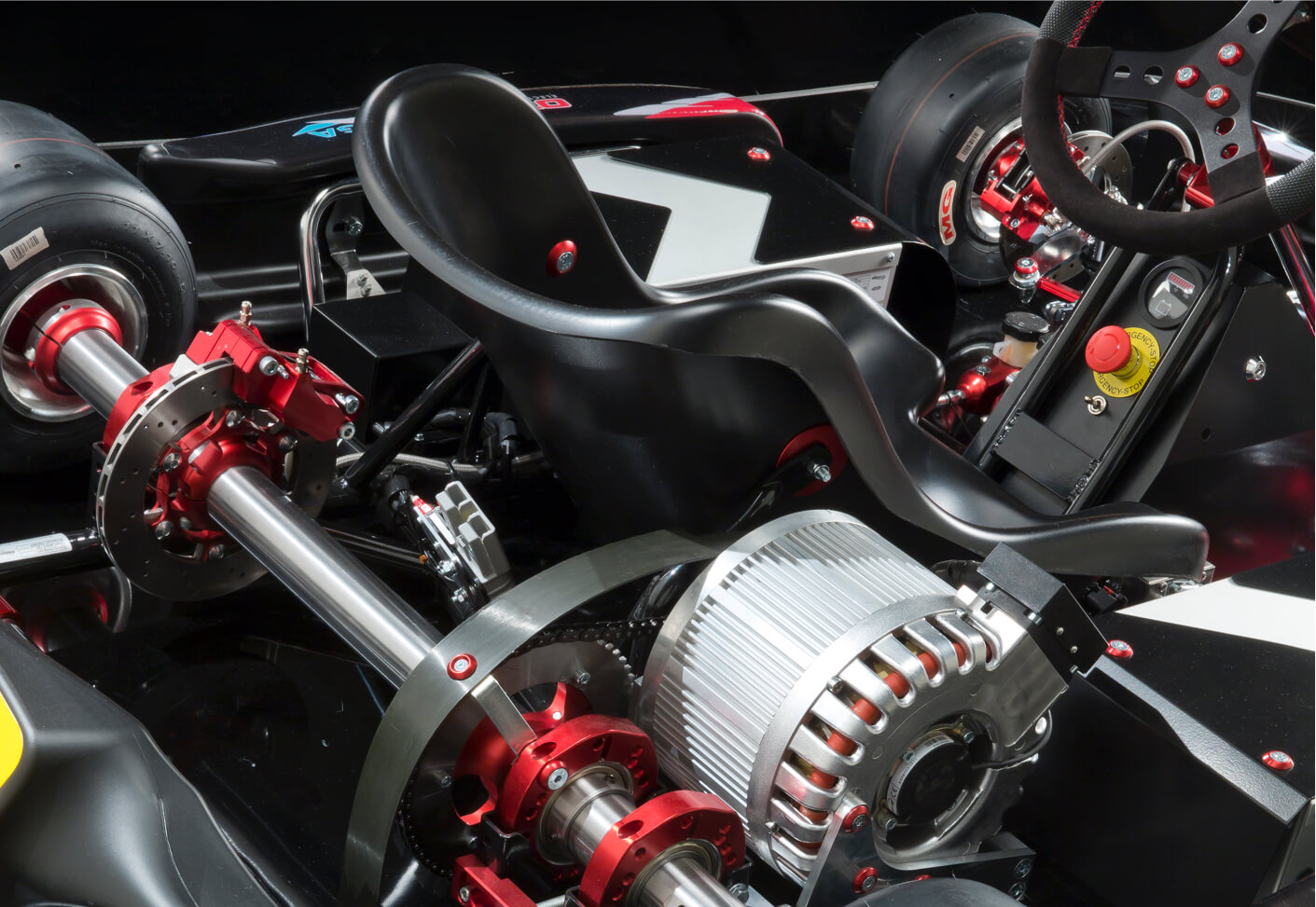 OPENING A NEW TRACK?
JOIN OVER 150 TRACKS ALREADY CHANGING THE ENTERTAINMENT INDUSTRY